On any number of days in October and November 2022, you might have heard young voices giggling through the lofty halls of Castle Killarney (long known to locals as 'Stollmeyer's Castle'), engaged in earnest debate. "I think it's Mille Fleurs!" "No, no, I like Whitehall!" "My daddy went to QRC and I'm going to go there too when I get big – that has to be the best one!"
The subjects of their discussion – Queen's Royal College (QRC), Hayes Court, Mille Fleurs, Roomor (also known as Ambard's House), The Archbishop's House, Whitehall, and Castle Killarney – make up Port of Spain's Magnificent Seven, the historic buildings all situated around the Queen's Park Savannah. These buildings, and their history, were the star attractions of The Most Magnificent exhibition, put on by Bright Eyed in collaboration with Castle Killarney and proudly supported by the Massy Foundation.
Caribbean-themed
children's
edutainment​
In 2014, the creative company Everything Slight Pepper established the "Bright Eyed" brand with the aim of developing Caribbean-themed children's edutainment products that would, in their words, "engage children's curiosity and foster a desire to support and protect Trinidad and Tobago, with a future vision of extending to the wider Caribbean".
Following the successful launch of their latest children's storybook, "The Most Magnificent" in May 2022, which saw the seven historic houses engaging in an argument about how to determine which of them was indeed most magnificent, Bright Eyed sought to create an exhibition that would bring the pages of the book to life. The main aim of this exhibition was to allow for an interactive experience into a slice of T&T's history in a way that targeted children while offering enjoyment and education for all ages.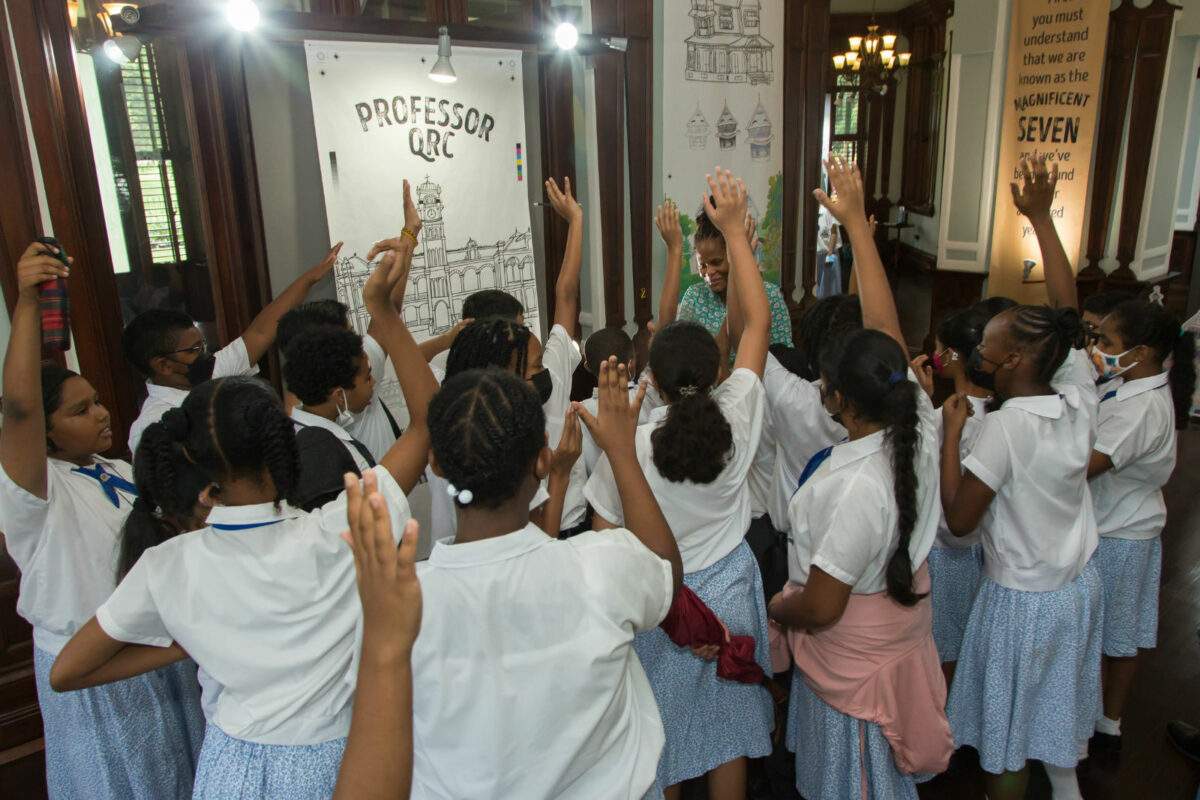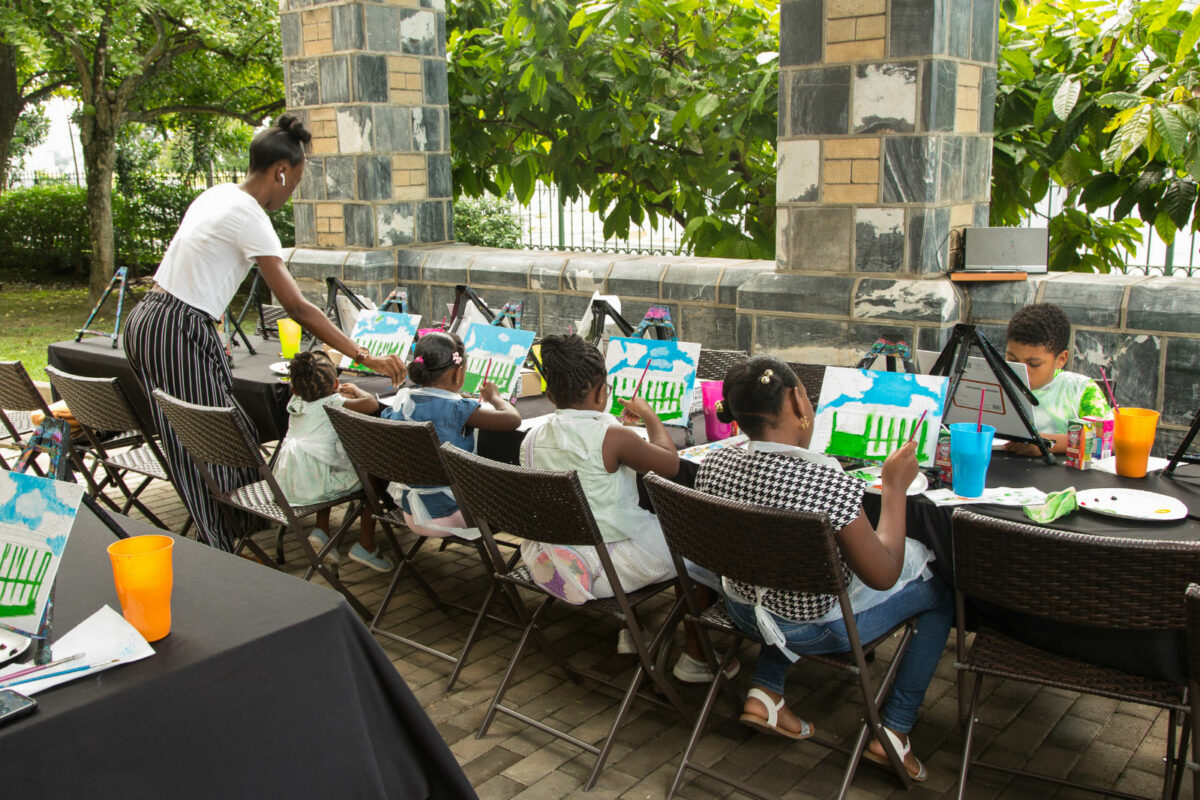 Balancing
art,
culture
and
education
Within the first few days of opening, more than 30 school groups had already signed up to participate in the guided walkthroughs, and every day dozens to hundreds of guests roamed the exhibit, admiring the larger-than-life reproductions of the book's illustrations and poring over the various artifacts from a hundred years of Trinbagonian history that had been lent by the National Archives.
The exhibition also featured a supplemental calendar of weekend workshops where young (and not-so-young!) visitors could participate in hands-on art appreciation projects, create their own artwork to take home, and more. Each activity was designed to strike a balance between art, culture and education and to encourage participants to think about the differences between the past and the present and what we can learn from our history.
As a strong supporter of buying, appreciating and protecting local, the Massy Foundation was pleased to be a sponsor of this initiative!
Bright Eyed:
facebook.com/wearebrighteyed