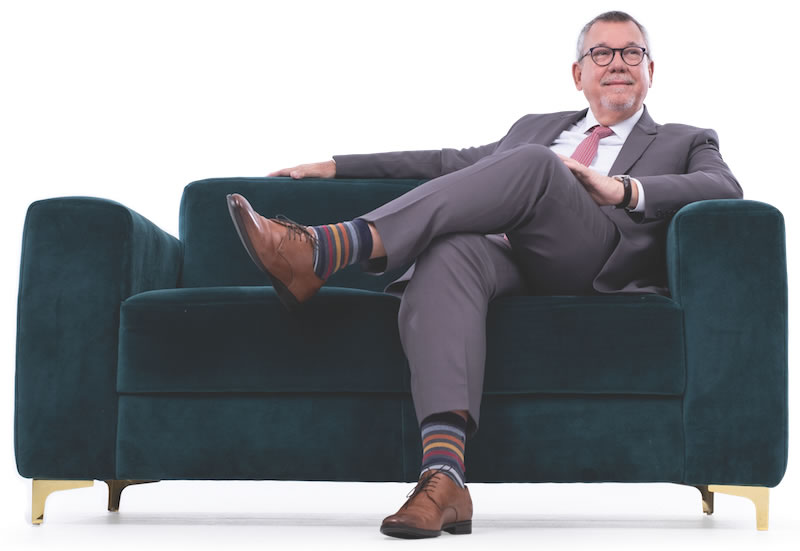 David O'Brien
Executive Vice President
Executive Chairman Motors & Machines Portfolio
2022 has been a banner year for Motors & Machines, both in remarkable growth we have seen in key markets and terms of the confidence we feel in our brands, our people and our reputation.
Contribution to Group Revenue


Our companies represent automobile, truck, equipment and automotive components manufacturers and offer short and long-term automobile, truck and equipment rentals. We provide service and equipment rental to customers in the marine, energy and power generation sectors.
We are the Caterpillar dealer for Trinidad & Tobago, the importer for Nissan in 9 territories and the macro-distributor for Shell lubricants in X territories in the Caribbean region. We currently have automotive dealerships in three countries: Trinidad and Tobago, Colombia and Guyana. Our physical presence in Miami acts as a strategic hub for our distribution chain as well as well as providing a base of operations from which we can more easily deal with international suppliers and partners.
2022 has been a banner year for Motors & Machines, both in terms of the remarkable growth we have seen in key markets and also in terms of the confidence we feel in our brands, our people and our reputation. Our strategic expansion into regional markets continues on the back of remarkable success in Guyana and Colombia, and has borne fruit in the form of several new agreements in 2022 that will see Motors and Machines servicing additional territories across the region
Key to achieving a global standard of excellence is delivering exceptional customer service, that consistently meets the expectations of both our customers and brand partners. As representatives of well-respected international brands, we take our customer experience journeys very seriously. Customer satisfaction scores form part of our KPIs across our operations and we have recorded improvements year on year.
Our Employees: Our Heartbeat
Our employees continue to be the beating heart of our business, maintaining the highest standards of service to our customers despite numerous roadblocks related to supply chain issues and the lingering effects of the pandemic. Through our training and development efforts we nurture the adaptive workforce needed for an international operation, while continuing to employ a range of tools to ensure every employee can have their voice heard and access the support needed to help them succeed and to thrive both in and out of the workplace.
An important element of our ethos is maintaining connections to the communities where we live and work, and while some of our customary activities in this vein were curtailed during the pandemic, we continued to engage in meaningful social action in 2022, supporting public health initiatives as well as leadership and development programmes. As our portfolio of brands under management grows, we are conscious of the significance of providing environmentally-conscious options to the markets we serve. Additionally, we are committed to abiding within the environmental strictures of all the territories in which we operate.
2023:
Onward with Excitement
Our success in pursuing expansion has allowed us a fresh perspective on our global prospects and our capacity to compete, and win, on a much greater playing field than we previously would have thought possible. We express our profound appreciation to all our stakeholders as we look with excitement towards what is to come in 2023 and beyond.