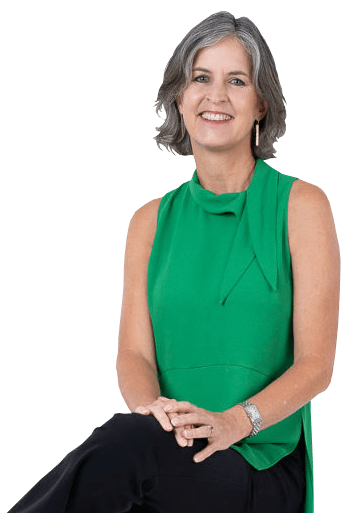 We strive toward an environment where good governance goes hand-in-hand with the trust and freedom required for empowerment and real innovation.
Senior Vice President, People & Culture
One of the most powerful ways in which we can be "a Force for Good" is by nurturing an empowered workforce. When our people can thrive and feel good about themselves, it instils a confidence and a pride that impacts how they serve our customers, how they interact with their colleagues, and how they go out and create positive change in their families and communities.
Living up to what is expected of a Massy Leader is a tall order, but we consider it a continuous journey of improvement. We acknowledge and celebrate that we are always evolving. When a leader can understand their impact on those in their span of care and encourage an environment of psychological safety where fear is reduced, creativity will thrive.
Innovation is vital for the future of the region, and cultivating a mindset of growth through experimentation rather than one where people are punished for making mistakes is a key part of the effort. The Nudge social enterprise, which we launched in 2020 in partnership with Anya Ayoung Chee, has a mission to revolutionise the small business landscape by proving what can happen when success isn't just measured in profit, but also in terms of individual and societal impact.
The future we wish to see requires building a different leadership, one which acknowledges the strength of our values and history while boldly embracing the new skills and ways of thinking needed to forge ahead. We are committed to this ongoing process of growth and development and to keeping Massy both a great place to work and a place to do great work.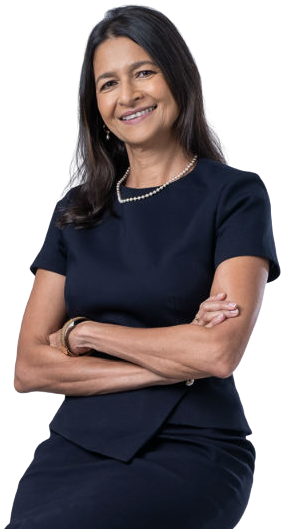 We focus on responsible business conduct at every level, encouraging each individual to be an agent for positive transformation.
Executive Vice President, Business Integrity
& Group General Counsel
At Massy we strive to live our Purpose as "a Force for Good", acknowledging the adaptations that we all have to make, the financial challenges that can give rise to ethical dilemmas, and the need to work together to create a safe space for all our stakeholders to thrive. Now, more than ever, in this time of global crisis and uncertainty, we must meet these challenges head on with empathy, love and care and in the true spirit of co-creation and collaboration.
Our Code of Ethics and Business Conduct informs our stakeholders about our standards for what is considered acceptable business conduct and provides a guide to address escalating ethical concerns. Business Integrity is key to Massy's purpose, and we know that being a Force for Good cannot be words that only live on a wall.
As a responsible and ethical company, we believe that integrity requires empathy, deliberate action, communication, and focus, to adopt and implement clear anti-corruption policies and effective anti-corruption procedures that ensure that we identify and mitigate the risks of corporate misconduct.
Our goal is to ensure that at every step of the way, our companies are operating lawfully, safeguarding both employees and the general public. Maintaining our strong culture of integrity rewards us with great trust; a reputation for integrity in all our actions; improved performance; higher employee satisfaction and engagement; and the ability to maintain ethical behaviour even in the face of challenges and dilemmas.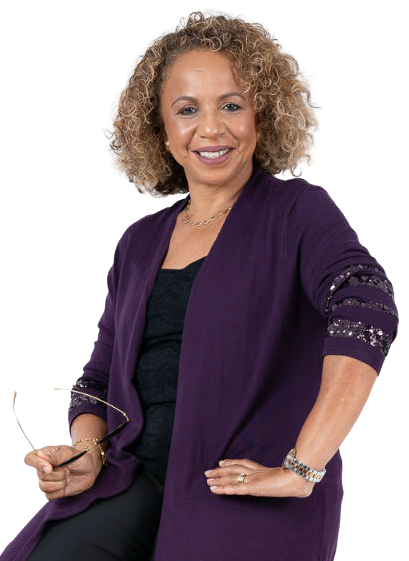 We are responsible for being proactive in support of the physical and mental wellbeing of our employees.
Vice President, Group Wellness & Benefits
We believe that engendering an atmosphere of love and care for self and for others empowers our people to give of their best both at work and in their wider lives.
Our focus on wellness and holistic health was brought to bear during the height of the pandemic when we adopted Covid-19 case management and other healthcare models in order to offer the best possible care and support to our staff. This approach translated into a robust vaccination education programme and meant that we experienced no major disruptions in the workplace. We've shared our learnings in this area generously with many other companies, to positively impact wherever we can.
Preventative care has remained a key element of our efforts in 2022, and through our partners in each of the countries where we operate, we have now ensured that all medical plans offer robust preventative care support.
One important takeaway from our experience managing through the pandemic was the vital importance of psychological well-being in sustaining a productive and happy workforce. The success of our mental health has led to a Group-wide conversation endorsing a balance reset in self-care and productivity.
As we look ahead, we are committed to creating an online resource center dedicated to self-care and support; this technology-based platform will allow us to transcend geographical boundaries and ensure all our people have equal access to these essential resources.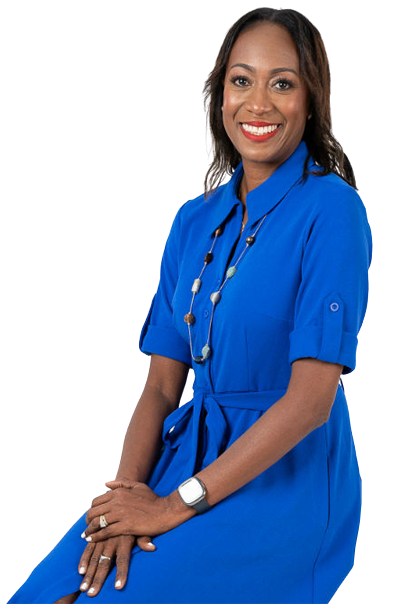 We are able to facilitate empowerment, improved strategic execution and greater alignment around leadership expectations at all levels.
Vice President, Group Learning & Development
General Manager, Massy Learning Institute
We embrace a holistic approach to learning both in life and leadership; our view is that helping our people reach their potential helps the organization grow by extension. We have worked assiduously to make resources available to all levels of staff, meeting them where they are and ensuring that we can cater to a range of learning styles.
Our core client will always be our internal Massy family, but the past year has seen us extend outside the organization to lend our support to several external clients. We were especially proud to have the privilege of supporting the United Nations Development Programme (UNDP) in their Global Peace Building Initiative, delivering training modules for this programme and facilitating the preparation of pitches for grant funding.
We have used our access and voice to share important messages and to build collaboration through programmes that bring employees together across the Group's Portfolios and geographic locations. A key element of our activities is to honour and celebrate the unique characteristics of our territories while helping them to feel at home in the broader Massy ecosystem.
As part of our identity work in early 2022, we redesigned the MLI website to function as an engagement management and enrollment hub to increase the efficacy of our reach. We are also very excited to be in the process of adding an internal programme aimed at young school leavers and their parents as they transition to the world of work to our existing offerings.